Where is the Auto-provisioning X feature on the left sidebar I do not see it
Are you using Cloud or On-Premises? Auto-Provisioning is only available in On-Premises.
It is available under Shared Settings > Auto-Provisioning.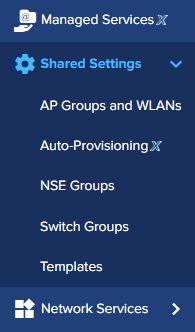 Hi @tariq,
Yes, You don't have Auto-provision option because your account is in https://cloud.cambiumnetworks.com.
Currently it is available only in On-premises but not in cloud.
Created ticket reg same - CNSSNG-30036.
Regards,
Indra
Thank you for that information.
BR
Tariq