A new release of the LINKPlanner is available from https://support.cambiumnetworks.com/files/linkplanner
The key features of V4.7.2 are:
New or changed features
PMP 450m

Support for Rel 15.1.3

new bandwidths 30 and 40 MHz (excluding FCC 5.1, 5.2 and 5.4 GHz)
new frame size 5 ms for 5, 10, 15 and 20 MHz bandwidths
new 2.5 G SFP module
The 40 MHz bandwidth has the capability to exceed 1 Gbps for Downlink Data values above 65% in these cases it will automatically add the 2.5 G SFP to the Bill of Materials.
Updated Grouping algorithm to the same as the product
This change increases the predicted throughput rate. It also improves the prediction for Sectors with only a few subscribers.
Added Flood Test report when in DL MU-MIMO mode
This report is selected in the Performance Summary section when Downlink Mu-MIMO is selected. The report shows the predicted grouping in a similar manner to that shown on the product when a Flood Test to all users is carried out and also shows the predicted total throughput for comparison to the measured Flood Test result.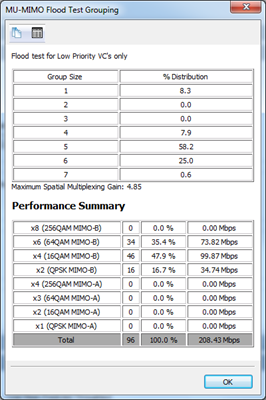 cnReach

Add 220 MHz for FCC Part 80
Corrected centre frequency to use mid-point of Band Start and Stop in ISM mode

ePMP

Added new Canadian specific parts
Added ability to select different ePMP products at each end of a PTP link
This will allow a PTP link to be created between different ePMP products, for example a Force 180 at one end of a link to a Force 200 at the other end of a link. Please note that if the product at either end of the link only has a Fast Ethernet port the data rate in both directions will be limited.
Obsolete 5 GHz integrated radio without sync
PTP 820

Added 8 GHz ETSI with 310 MHz T/R spacing
Updated 7 GHz RFU-A Branching drawer part numbers
Added REMEC Adaptor Kits

PTP 550

Increased maximum range to 200 km
Bug Fixes
Corrected modulation mode issue when using different PTP 700 products
Corrected modeled beamwidth when using omni antennas
LINKPlanner was not defaulting to 360° or saving the value once changed.
Updated PTP 820 modulation mode descriptions for 1024 QAM in 80 MHz bandwidth with narrow radios
Corrected error when changing from PTP 820 to PTP 810
Added Predicted Receive Level to cnReach Installation reports