A recent Cisco white paper indicates that internet busy hour traffic is dominated by on-demand video and that the proportion of this traffic in the busy hour is expected to increase in the next few years. It is this type of traffic for which PMP450m has been optimised. Under approriate conditions PMP450m achieves > 400 Mbps sector TCP throughput in a 20 MHz channel.
Cambium is working on a video of a minimal configuration that can be used to demonstrate the throughput performance of cnMedusa. The arrangement is shown in the following picture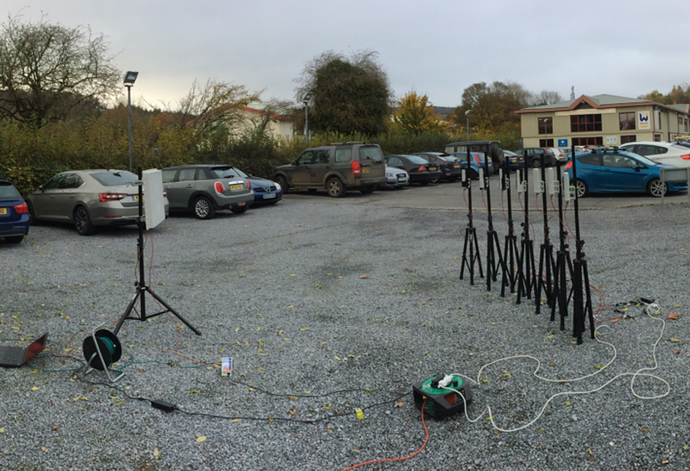 While this configuration only uses 7 SMs, TCP testing of 21 SMs in an anechoic chamber achieves similar results.