I just installed a 2.4 ePMP1000 with the Hotspot firmware (latest 2.5.1-r9). The rates being reported for the device from cnMaestro are off by many factors of 10 from the actual Hotspot GUI. I will try to take snapshots but obviously it will be hard to nail down the exact same data point, but this isn't even close.
FWIW, I believe the Hotspot GUI numbers not the cnMaestro numbers. Anyone have any ideas about this? This first image is from the GUI of the Hotspot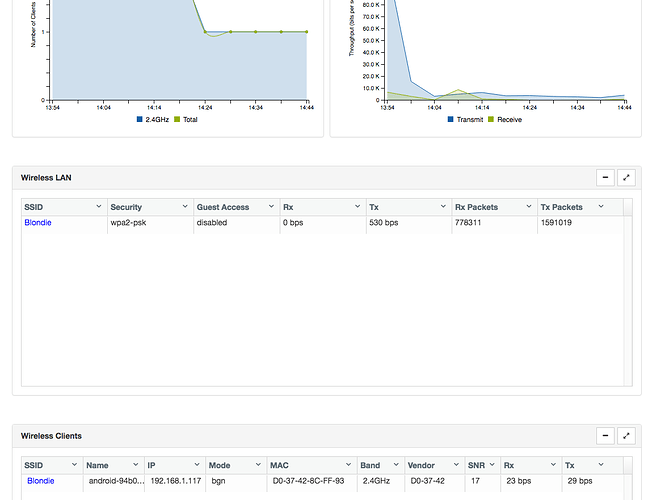 Now here is the contemporaneous screenshot from cnMaestro: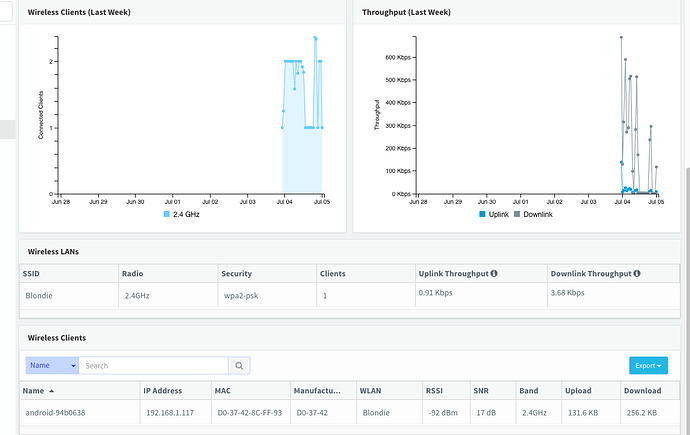 Anyone have any ideas?