Hello everybody
I´m  Heriberto Hernandez and I am responsible for a government program that seeks to eliminate the digital divide in the communities and rural schools of the state of Guanajuato in Mexico.
The program started in 2013 using WiMax technology (PureWave Quantum) due to the technical capabilities of the wimax standard such as MIMO, beam forming, QoS mechanism, long range coverage, etc.. In order to provide connectivity in rural communities, we designed a telecom system called "public  connectivity node" which consists of the subscriber station or CPE, a high gain outdoor access point and a firewall / router for the administration of users and filtering, all this powered through a photovoltaic system with 48 hours backup. In 2016, due to the obsolescence technology of WiMax, an alternative technology was sought that allowed us to keep operating in a 50 Mhz licensed spectrum in the 3.3 GHz band. The main PMP technology manufacturers were contacted and field tests were carried out in
 Order to see what was the best of the options.

The tests consisted of rural and urban scenarios, with nLOS and LOS and different distance ranges. In all cases the basestations (access points) and subscribers selected have an integrated antenna. The 450i family of cambium networks was the solution that showed the best performance, having the best troughputs, ranges and versatility in its way to operate. The results generated controversy among the other manufacturers and even tests were done again, but the result was the same.
Distance to BS

Location

Equipment

Download TCP (Mbps)

Upload TCP

(Mbps)

RSSI (dbm)

1.99 km

20.5275051,-101.2031981

450i

31

25

-53

Radwin JET 5000

13

22

-44

Infiman 2X2

36

27

-49

8.07 km

20.5757482 -101.2316027

450i

30.5

14.2

-64

Radwin JET 5000

21

19

-53

Infiman 2X2

30

9.5

-59

11.33 km

20.608038, -101.230352

450i

23

23

-69

Radwin JET 5000

20

8

-64

Infiman 2X2

19

9.5

-63

9.39 km

20.595598, -101.19389

450i

23

23.5

-71

Radwin JET 5000

15

6

-70

Infiman 2X2

12

6.5

-67

19.4 km

20.682124, -101.215282

450i

23.2

16

-73.2

Radwin JET 5000

18

5

-65

Infiman 2X2

9.5

6

-71

20.5 km

20.690736, -101.243529

450i

23

20

-72.9

Radwin JET 5000

17

5.8

-68

Infiman 2X2

15

4.5

-71
The speed tests were carried out through Jperf in TCP bidirectional mode, all subscribers were tested in the same conditions in a mobile unit at a height of 2.5 meters above ground level.Taking into account the previous results, the decision was made to select the 450i family for the replacement of the WiMax technology, the testing process allowed us to in contact with Cambium Mexico and to know and test several ranges of its products and be able to integrate them into the Program. In addition to the 450i family we have also deployed equipment from the ePMP, Force and cnPilot family.To date we have installed 5 base stations with cambium technology, two of them with photovoltaic energy; 72 connected schools and 13 public nodes with 450i equipment. We are in the process of updating 2 base stations and 58 public nodes that are still working on WiMax technology. In addition, 18 new public connectivity nodes and five new base stations are being implemented.As of today, the program benefits more than 890,000 inhabitants in 109 rural and suburban communities in 15 municipalities of the state of Guanajuato.
installing 3 AP's on remote location
Outdoor suge arrestors and CMM5
Remote basestation
public node with 29 dbi laird antenna
another public node
450i sm on 29 dbi antenna
antenna installation
Remote site with solar power
Remote site with force 200 and Epmp1000
scoting
450i AP on site
doing some tunning
upgrading from wimax to 450i
view from top of tower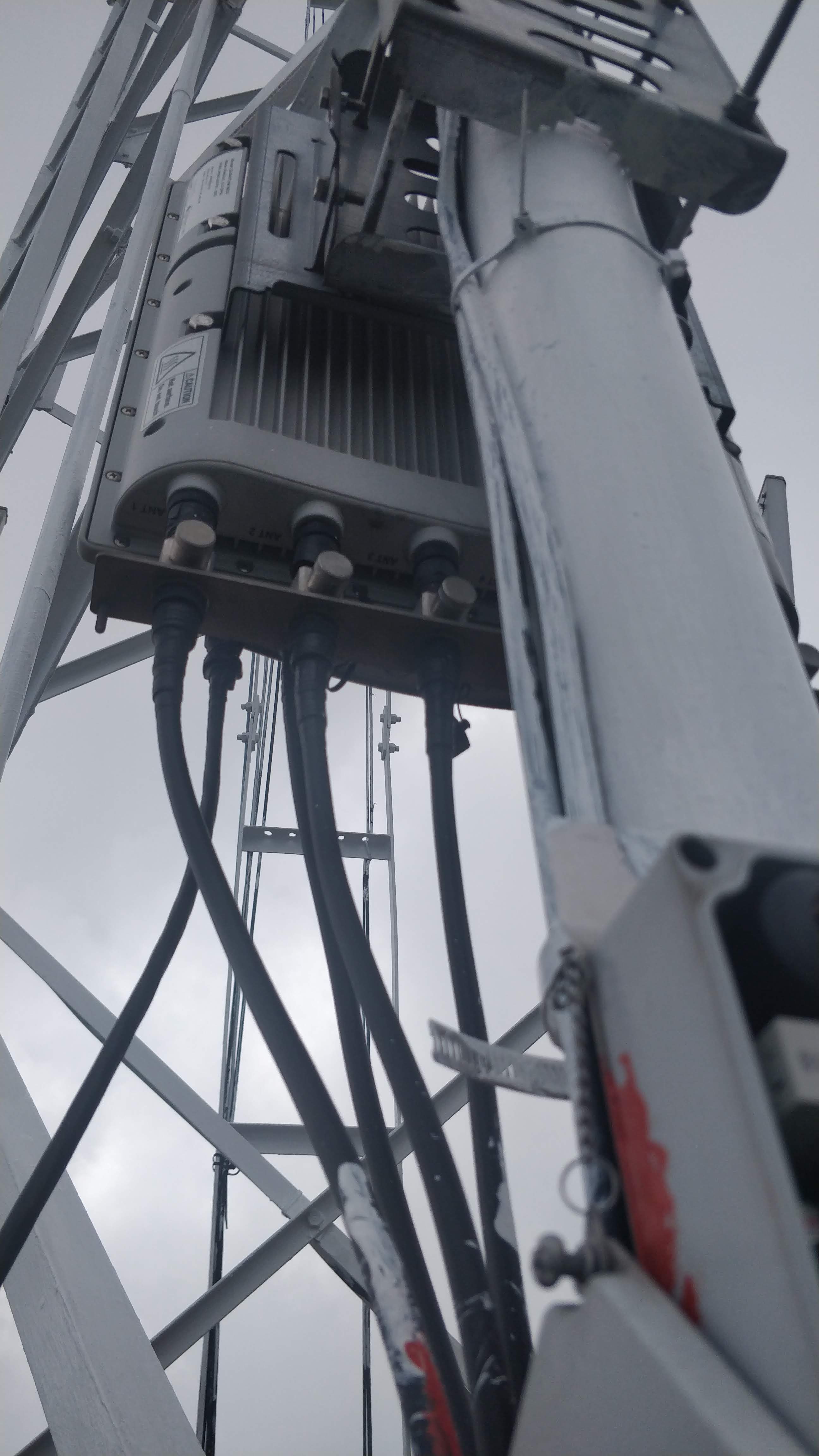 an old mercury networks WimaxBS
we even test redline gear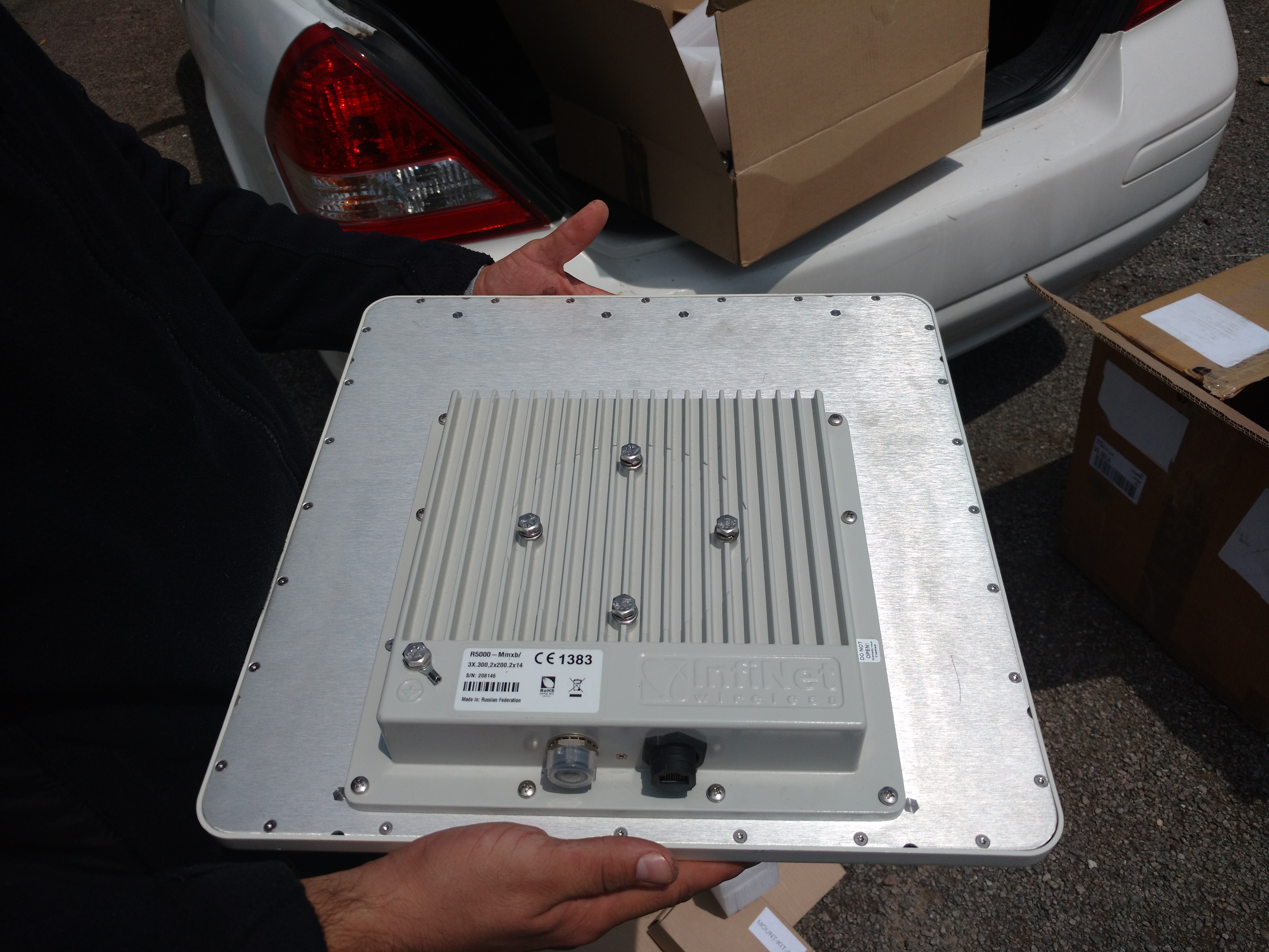 testing a infiman suscriber
testing an old 450 SM
we tested a 450m 5Ghz (awesome)
Testing a brand new 450i SM (2016)
with ismael of cambium mexico
Testing the Radwin JET 5000
Jet 5000 Suscriber
one of the many opening ceremonies
rural teachers using internet in the computer lab for the first time
rural students attending a videoconference about oral higyene
Opening ceremony in rural San Miguel de Allende
Opening ceremony in Leon, Guanajuato