We describe how to add a Root CA certificate in Adding a Root CA Certificate in the Chrome Browser.
Here we describe the same operation with the Firefox browser.
Select Settings from the Application Menu like this:
Click on Privacy & Security: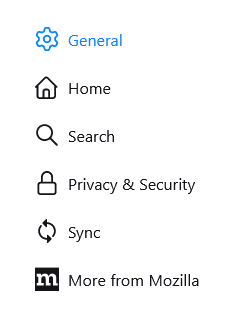 Scroll down to Security.
Click on View Certificates…:
In the Certificate Manager select the Authorities tab, and click on the Import… button:
Navigate to select the Root CA certificate in your PC.
Check the Trust this CA to identify websites box.
Click on OK twice.
Job done!